At the base layer, la tierra is a really solid real estate development which's numbers add up. 430 acres of pristine land, with a beach, a lagoon, a waterfall, hundreds of acres ready to build, paved road access, close to a town and services and 5 minutes away from an airport, in one of the most interesting countries for developing real estate in the world. Home prices have been going up and up and Costa Rica is also one of the most solid democracies and economies of the entire continent.
On top of it, la tierra is one of the most (r)evolutionary projects in the world, paving the way for a new way of doing things, developing communities, rethinking how we live and interact with each other and nature and a place that will become an international case study on how to create regenerative spaces. It's an ambitious project with tremendous potential.

We are offering the possibility of investing into the Company that will handle the project and own all the different businesses, rental units and most of the profits of the development of the project. We need aligned investors that are committed to creating a project like this with us.

If you are interested, please fill out this form or visit the Village OS to know more.
Whether you choose to build your home in a nest of Ataraxia with your seven best friends or you co-live with incredible artists in one of The Port's NAOs or you decide to build your own themed community within Mycelia, the reality is that you will be choosing to live in one of the most unique projects in the world. They say with great power comes great responsibility, and even though by choosing this lifestyle you'll be an example to the world on how to build a better world, truth is your only responsibility will be to be as happy as you can be in the community of your dreams.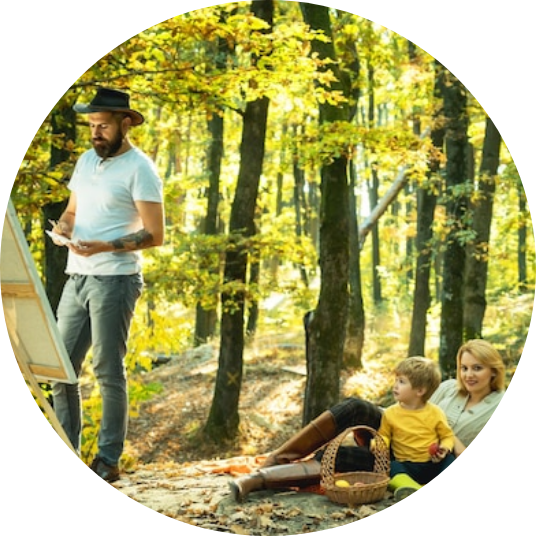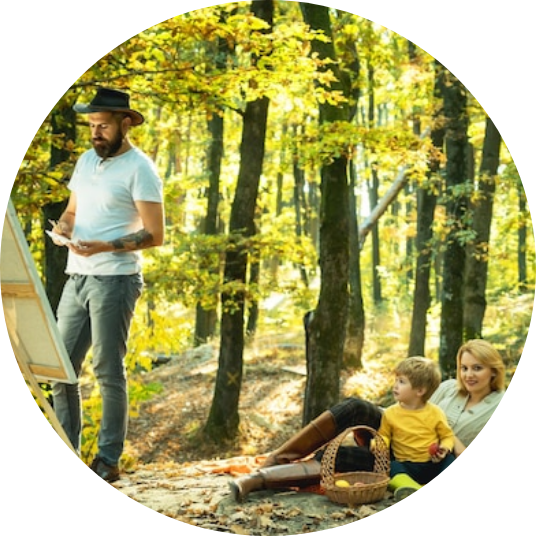 We have designed la tierra to be inclusive, and that's why we have many different kinds of homes for you to choose from, with a great range of prices and providing a variety of living experiences. What is sure is that all of them will make you re-think what living in community is.

la tierra will be co-created by all its residents in ways you can't even imagine yet. Fill out the resident interest form or visit the Village OS to know more.
As the world continues to change and evolve more and more people realize they want to change how they approach their lives, their relationship with nature and others, the ways in which they show up for the planet and themselves.

There is a huge movement of regenerative builders around the world looking forward to create their own eco-villages and spaces, to create communities with their friends and loved ones, to grow their own food and craft their own rituals.
Because we've been through it, we know how overwhelming it might get to go from thinking about having a small community and buy land with your best friends to actually searching and acquiring land, designing, building, maintaining… That's why we want to remove all obstacles for you. You bring the community, the magic, your unique essence and we will take care of most of the rest.

Come, pick your land and we will help you take care of the rest. If interested, fill out this form or visit the Village OS to know more.
From vendors to contractors to volunteers to the team involved to different businesses that operate in the land… Building an entire town takes literally… A VILLAGE!

Building la tierra over the next decade will be one of the biggest adventures of our lives, and we can't do it alone.

Do you want to get involved and help build la tierra? Go to the PARTICIPATE section on the Village OS and discover all the ways in which you can get involved and get retributed in return.
The Village OS is designed on MIRO. You can access it through your browser or by downloading the app.
If your computer is too slow, you can always download a non-interactive PDF version of the Village OS
During 2023 we will organize at least 3 retreats in the land for those willing to come visit and feel into it before they commit to purchasing a home in la tierra.

The retreats will be paid but if you decide to come you will enjoy a 4 day immersive experience in nature that will show you the land and all its possibilities, but also make you experience what community and connection means. We will have performers, origin stories, myths, nature hikes, excursions in the area, connection with the ancestral roots of the land and many other things that will give you a glimpse of what living in la tierra means.
Fill out your profile and we will send you all the information for the next retreat.